I love camping...it's just so much effort to set up everything, take down everything, and then unpack it when you get home. Especially if its raining when you set up and take down. Nonetheless, we had a good time camping last weekend for 2 days and 2 nights at the windward beachside location of bellows. And now that I'm a wannabe chef, it was fun to see what we could concoct on a camping budget.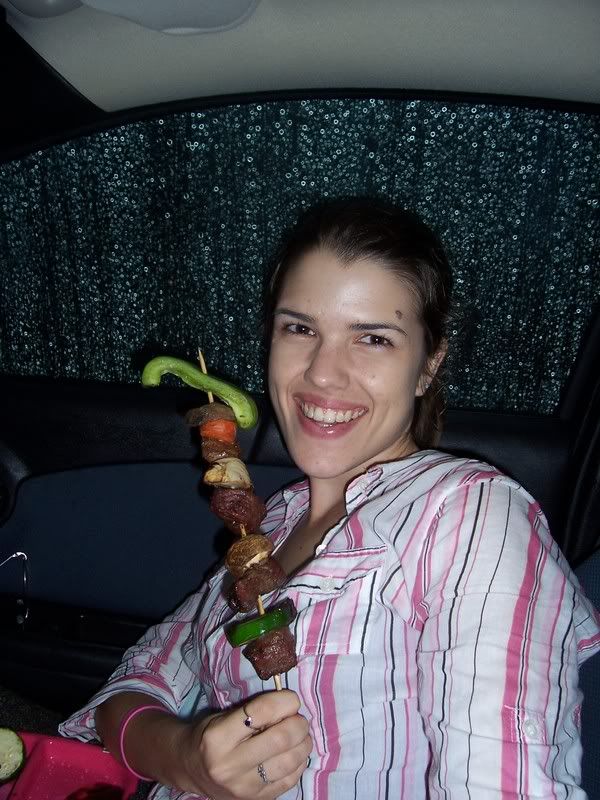 The first night, as you can tell, it was raining and we had a little trouble completely cooking our beef kabobs. They were still delicious, so soft and tender, even though they were a bit rare in the middle. We paired them with mushrooms, bell peppers, sweet onion, and carrots. We had rubbed and marinated the meat in this special kona coffee meat rub my stepdad gave us (he is a Kona coffee roaster) and the flavor of the spices and coffee really came through after being cooked. We also had Jim Beam steak sauce for the cooked meat and some went on the rice that we had bought pre-cooked. For dessert we were going to grill bananas (in their peels) and put melted chocolate in a slice in the middle of the banana, and put it over plain mcdonalds icecream, but since it was raining we had to have the banana raw (which was still good). We also tried the McDonalds Haupia pie (like the apple pie but with coconut custard filling) and the filling was tasty, just like Haupia!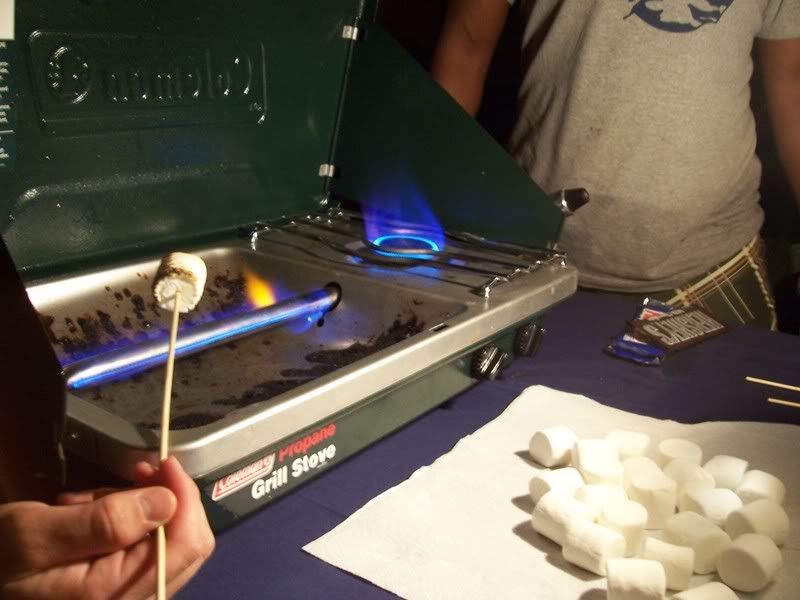 The next night we had friends over and Randy and I made Hobo Packs. I learned how to make these while camping with my highschool church youth group. You take any type of ground meat and combine it with your choice of fresh or canned veggies, and spices, and wrap it all up in foil and throw it on the grill. By the time the meat has cooked through, it is nice and juicey and you have yourself a stew. The best part about it is that each time its different and you can customize it however you want. This time we used ground turkey, fresh carrots, fresh onions, fresh celery, canned corn, canned tomatos, canned mushrooms, and a bunch of different spices. For dessert we stayed in the giant tent my friends had bought and used their propane gas grill for s'mores. We made them the only way I like them, and the only way to keep them from being too sickly sweet- with dark chocolate!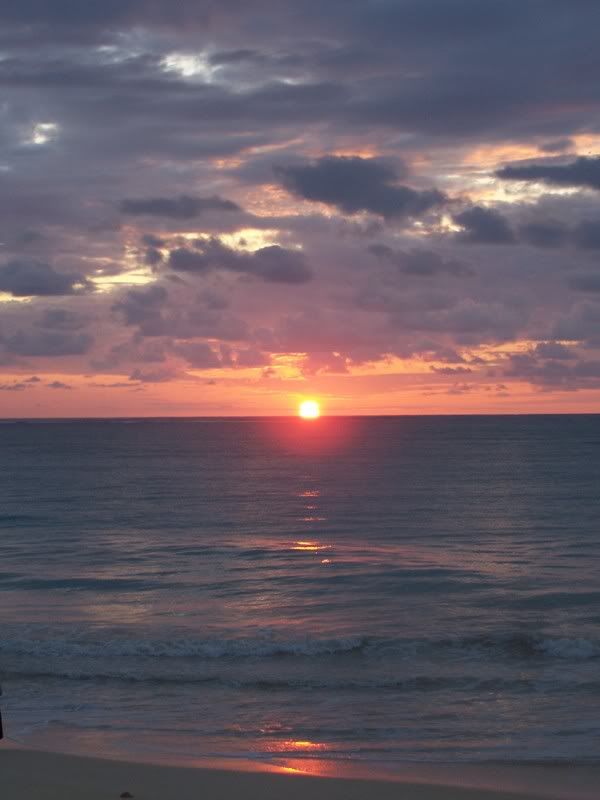 With the dawning of the next day, we had pancakes and mimosas. My friends made pancakes with bisquick and for extra flavor and texture we added crumbled up graham crackers. Maybe next time I'll experiment with putting chocolate chunks in it and use pre melted marshmallows and have s'mores pancakes.
I had never had a mimosa before, so we used left over champagne from the night before and mixed it with orange juice for a nice "wake me up".