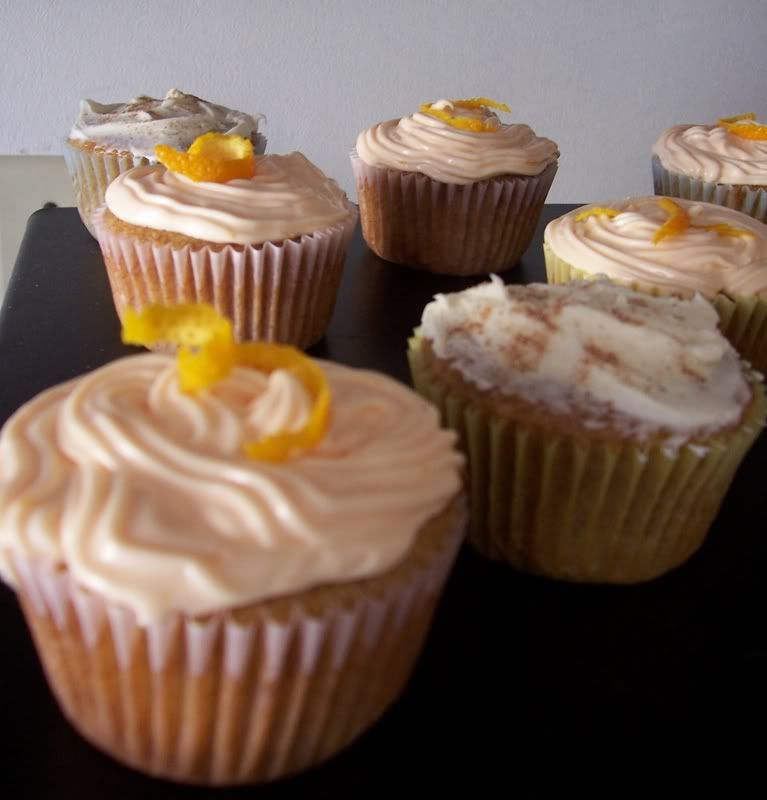 I used this recipe to make mother's day cupcakes last month, but I would definately make it again. I gave these cupcakes to everyone, and everyone liked them! I used box mix and a store bought frosting (to use it up), but I bet if you made it from scratch, it would taste a lot better.
I followed the recipe on the back of the cinnamon swirl cake mix box for an orange cinnamon swirl cake, and improvised with the Duncan Hines (?) cream cheese frosting adding triple sec liqour. The non-sweetened orange rind curls on the top were a nice bite of bitter flavor amonst the sweetness of the frosting. The cupcakes themselves were very aromatic and smelled deliciously of cinnamon, orange, and cream cheese. (Oh and I liked this cream cheese frosting much better than the betty crocker one). The cake was very moist and fluffy and I enjoyed eating and giving these cupcakes!
Cinnamon Orange Cupcakes with Tipsy Orange Cream Cheese Frosting
1 Box of Betty Crocker Super Moist Cinnamon Swirl cake mix
1 1/4 cup orange juice
2 tsp grated orange peel
Vegetable oil and eggs as called for on cake mix box
1) Heat oven to 350 degrees. Grease pan.Make, bake, and cool cake as directed except use orange juice instead of the water and add 2 tsp of grated orange peel.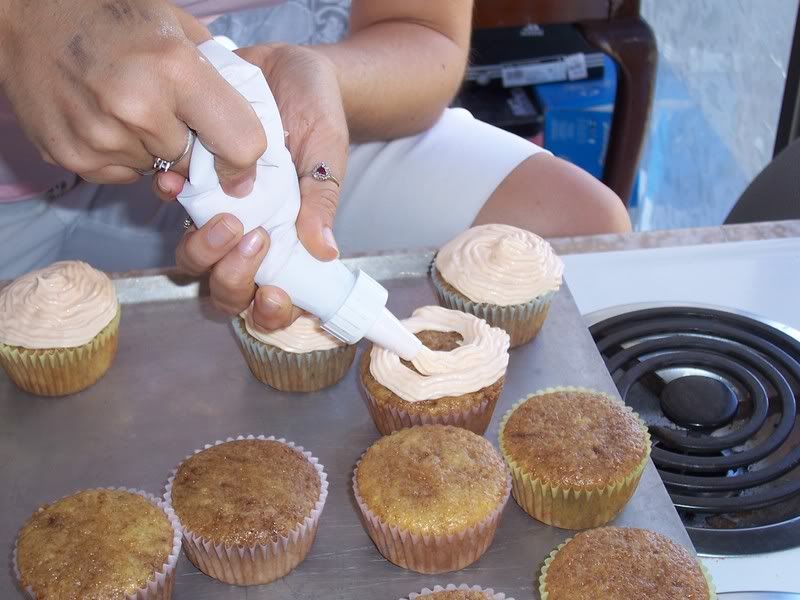 For Frosting:
Just add 1-2 teaspoons triple sec liqour slowly to one container of Cream Cheese Frosting (I used Duncan Hines) and bit by bit, stirring after each addition (to make sure the frosting doesn't get too liquidy.) Color frosting with equal (I used a little more yellow than red) amounts of yellow and red food coloring. Shave small curls of orange rind for decoration on top of cupcakes.
This is a funny picture of what our orange turned out looking like after using curls and zest for the cupcakes: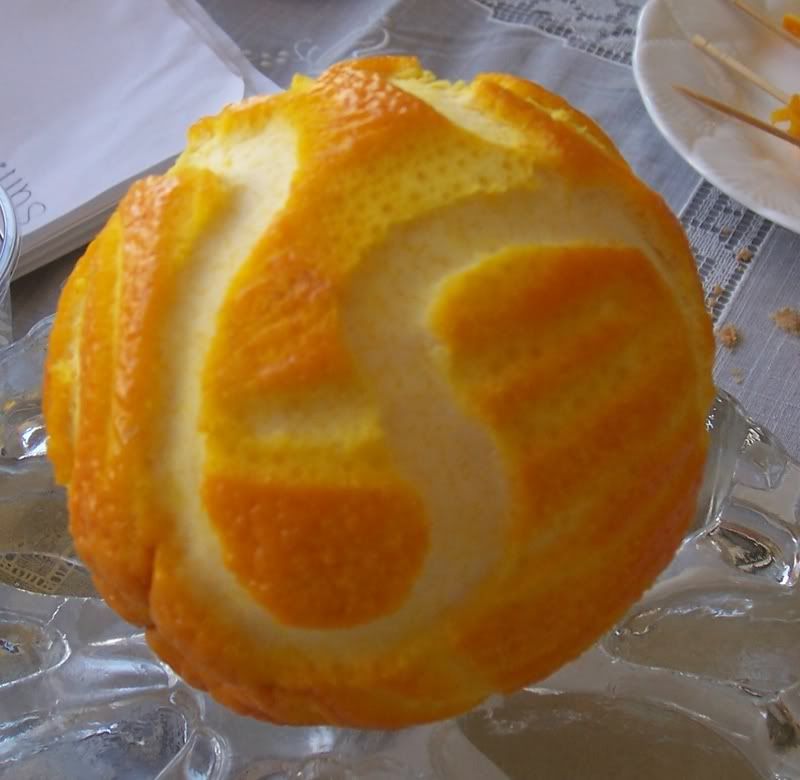 **Please check out a new post I made (and had saved as a draft) on 05/24/07 about yummy pasta dishes**