Cinco de Mayo was so much fun, and VERY tasty and I'm sorry I took this long to post it. I made a beef (using turkey) taco skillet, baked tortilla chips, and my first ever Tres Leches cake. We had yummy margaritas too, and I love Mr and Mrs T Margarita mix.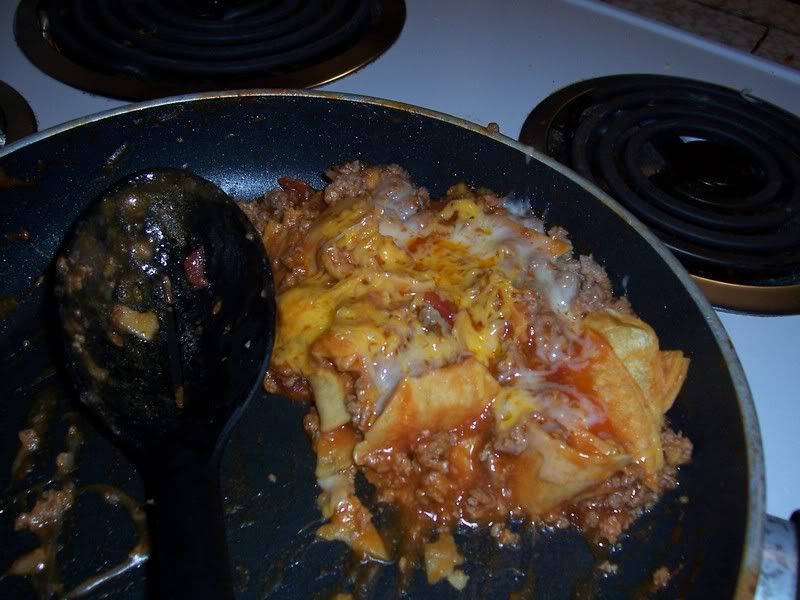 I pulled this recipe from a magazine, it was part of a Campbell's add. This was super easy to make, and so amazingly delicious, we all LOVED it!
Ranchero Taco Skillet
1 lb ground turkey
1 can Campbell's tomato soup
1/2 cup salsa (I used a peach pineapple salsa of medium heat that gave each bite a hint of sweetness)
1/2 cup water 8-9 small corn tortillas (or 6 six inch flour tortillas), cut into one inch pieces (strips or triangles-I did both)
1/2 cup (or more) cheddar cheese (or mixed cheese blend, I used cheddar and Monterey Jack)
1) Cook turkey in large skillet until browned, stirring to break up meat. Pour off fat.
2) Stir in soup, salsa, water, and tortillas. Heat to a boil. Reduce heat to low and cook for 5 min. Stir, and top with cheese. Makes 4 Servings.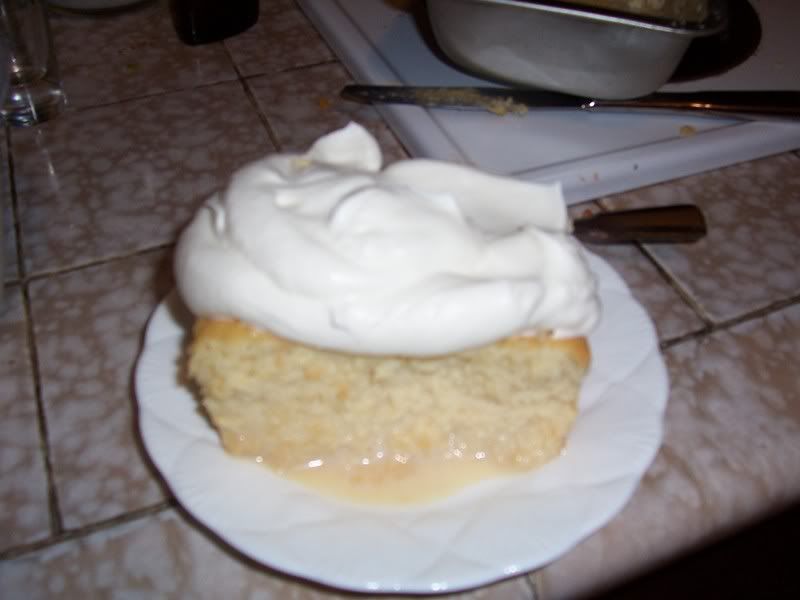 I made my tres leches cake from a recipe I found on the website "Diana's Desserts". There were two different was to make a topping for the cake, and I chose to make the whipped cream topping instead of the Meringue. This cake was very moist and the texture of the milk soaked cake reminded me of tiramisu. It was a little difficult to measure because I wanted to third the recipe since I really didn't need or want 9-12 servings hanging around. I used a small loaf pan for the cake and it turned out fine. You can find the recipe
here.